Welcome to San Diego Blog | May 22, 2018
How do rising Interest Rates impact your Buying Power?
According to the Freddie Mac Primary Mortgage Market Survey, interest rates for a 30-year fixed rate mortgage are currently at 4.61% and expected to rise closer to 5% by the end of the year. While still close to historical lows, short term memory has these rates at the highest we've seen in 7 years.
How does that impact your buying power? As you can see by the chart below put together by the folks at Keeping Current Matters, every 1% of interest rate gain equates to about 10% less buying power for the consumer.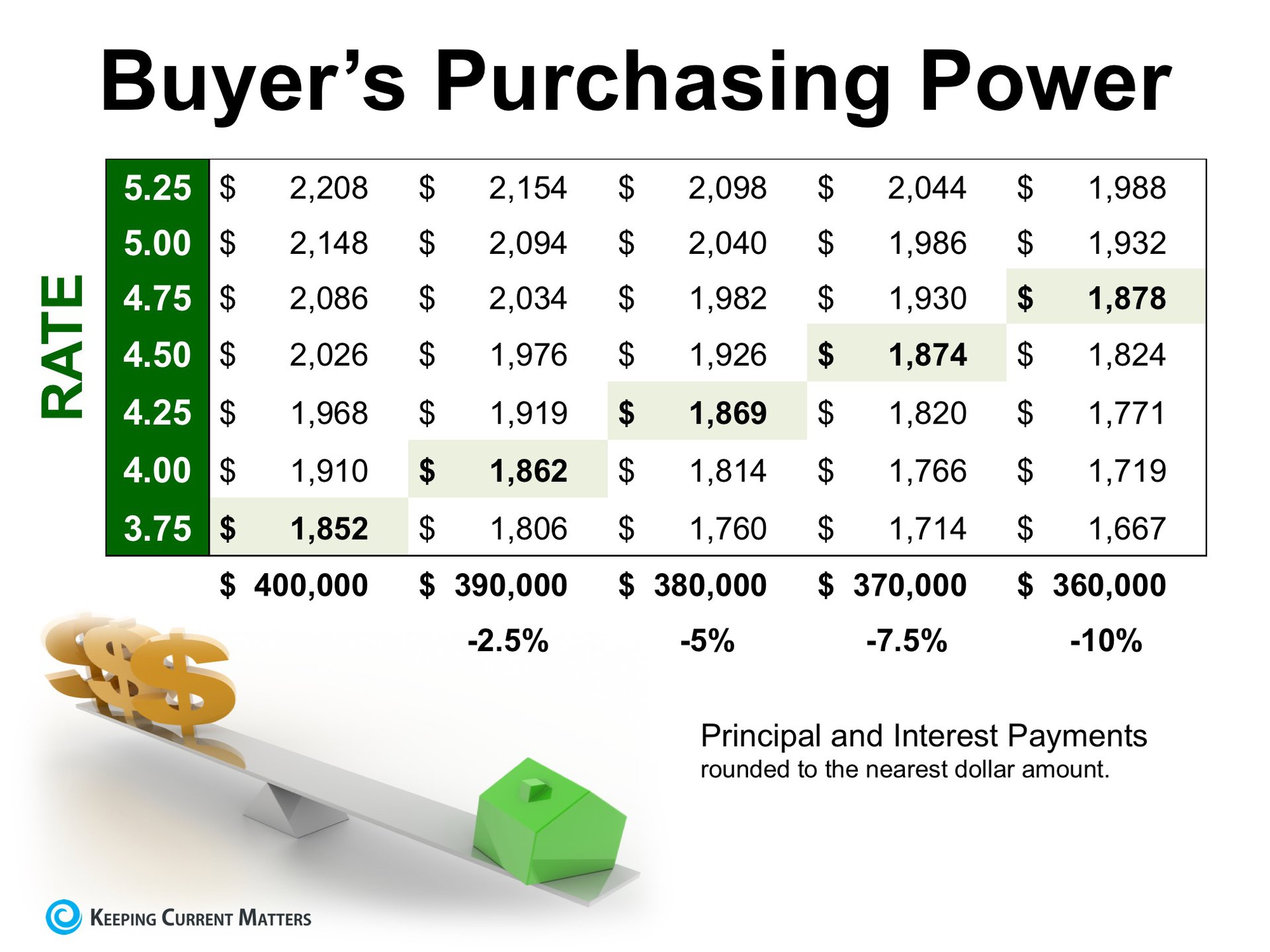 If you are on the fence about purchasing a home, now is a great time to reach out and see how I can help.
---